Happy Saturday!
I've got a special Saturday post for you! A big thanks to Jen @ Jen Chooses Joy for tagging me in this fun Q&A: running edition.
1.  Would you rather run along a beach path or mountain trail?
Mountains! I so miss living in Colorado.
2.  If you could choose the flavor of Gatorade at your next race's aid stations, what would it be?
Lemon-lime. Which is nice because that's usually the aid flavor of choice.
3.  If I gave you a $100 gift card to a running store, what would you purchase with it?
Shorts! Under Armour and North Face are my favs!
4.  Do you prefer to follow a training plan or wake up and then decide how far and how fast you want to run?
I have to follow a training plan. Maybe after my second or third marathon that will change, but for now it's best if I stick to the plan.
5.  Would you rather start your run with the uphill and end on the downhill or start your run with the downhill and end with the uphill?
Uphill first, please.
6.  When you can't run, what type of cross-training do you choose to do?
Yoga!
7.  What is your preference—>out and back, point to point, or loop runs?
I get bored easily, so I love the varied scenery of loops.
8.  If you could recommend ANY running related item to a new runner it would be…?
A good pair of shoes, and a GPS running watch.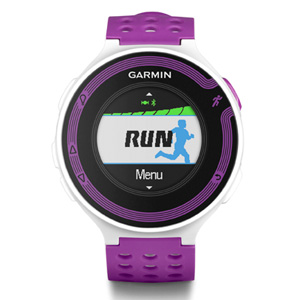 9.  Do you see any wild animals while out on your runs?
Yes! I see hawks, bunnies, lizards, possums, raccoons, snakes, and rats. And, tons of cute puppies! But, those aren't wild…just wildly adorable!
10.  Ever gotten lost while out on a run?
Kind of. I took a wrong turn on a new-to-me route, and ended up doing some impromptu trail running. I kept going because I knew the general idea of where I was, and was sure the trail was going to open up. Eventually I had to turn back because it started to feel a little too shifty for my tastes.
11.  If you could have one meal waiting and ready for you each time you got home from a run for the next 30 days…what would it be?
A banana, a pineapple-flavored Zico, and a refreshing smoothie.
12.  Capris or shorts?  What do you run in most?
Shorts! I would overheat in capris.
13.  At what mile (or how many minutes) into your run does your body start to feel like it is warming up and ready to go?
Mile 4 is my sweet spot. I love getting to mile 4.
14.  What do you do with your key when you run?
I will either hold it, or put it in my running belt.
15.  If you could relive any race that you have done in the past, which one?
WDW Marathon! My first marathon! It was the toughest thing I have ever done, and yet it was the most fun. I struggled through the end, and my finish time was not what I was hoping for. But, it was my first, and I DID IT!
16.  What type of run is your least favorite?
Hills!
17.  When you go for a run, do you leave from your front door or drive somewhere to start?
I drive to one of my favorite running spots, or the gym for a treadmill run.
18.  When running in daylight, are sunglasses a must or an annoyance?
I live in Florida, so they are pretty much a necessity. It's either that, or at least a hat or visor.
19.  When you get tired, what keeps you from quitting?
My mom! She can't run, so I run for her and all others that can't. I try not to take for granted the things I am lucky enough to do everyday.
Tag you're it!
Question of the day
Answer one (or all) of the above questions!